Task
STICHWEH has modernized the aging sand processing plant for
Alois Omlor GmbH
in Groß-Rohrheim, Hesse. The aim is to carry out the processing of sand more efficiently, sustainably and with a higher quality.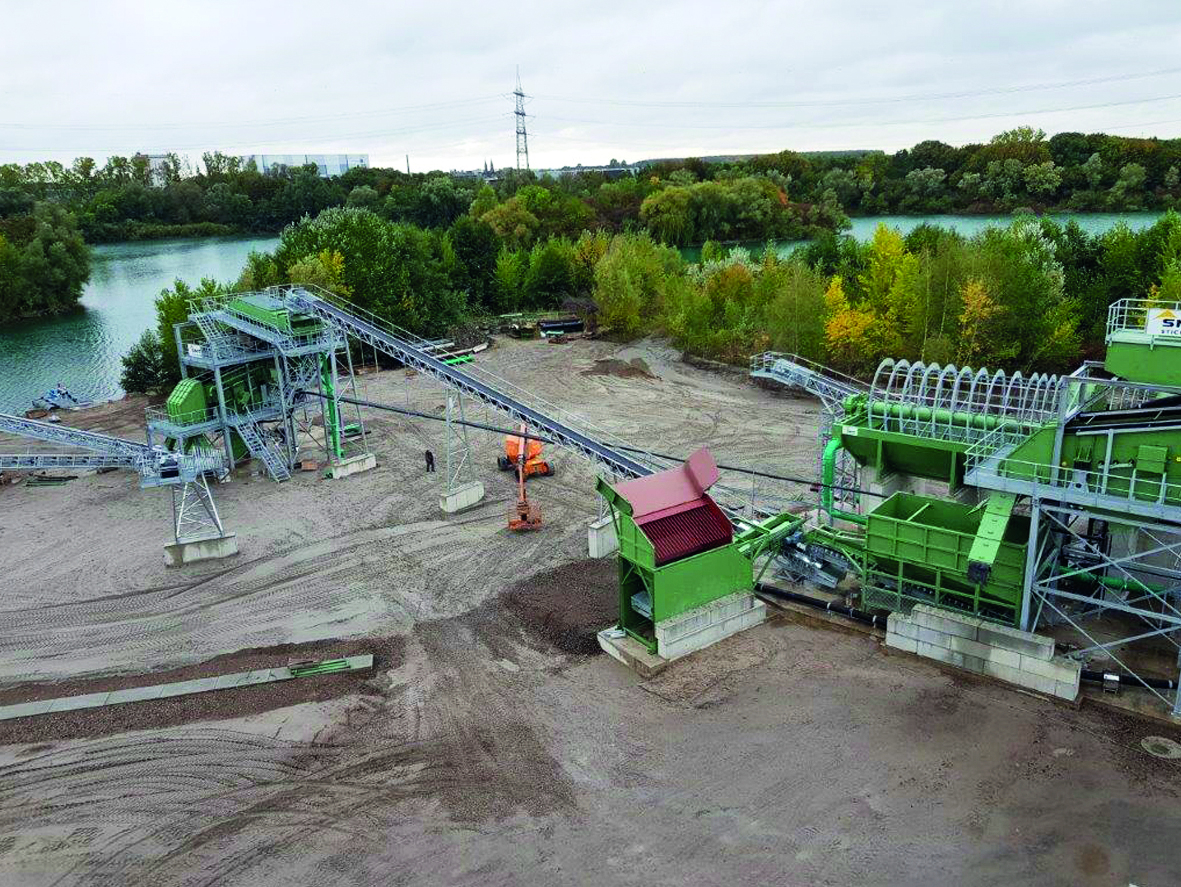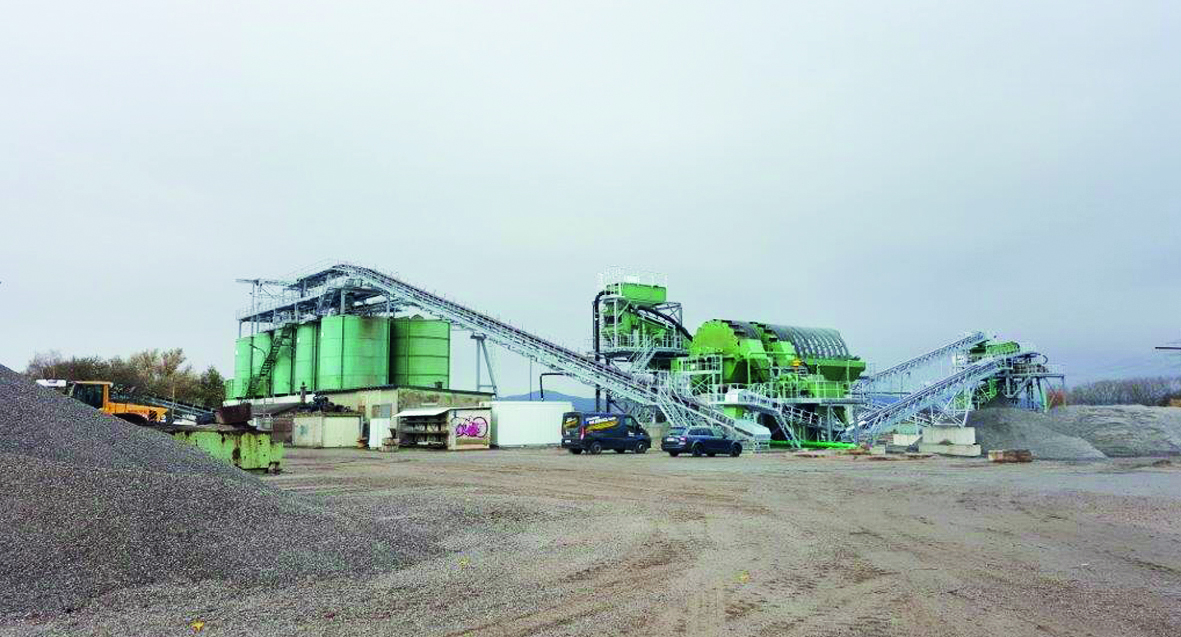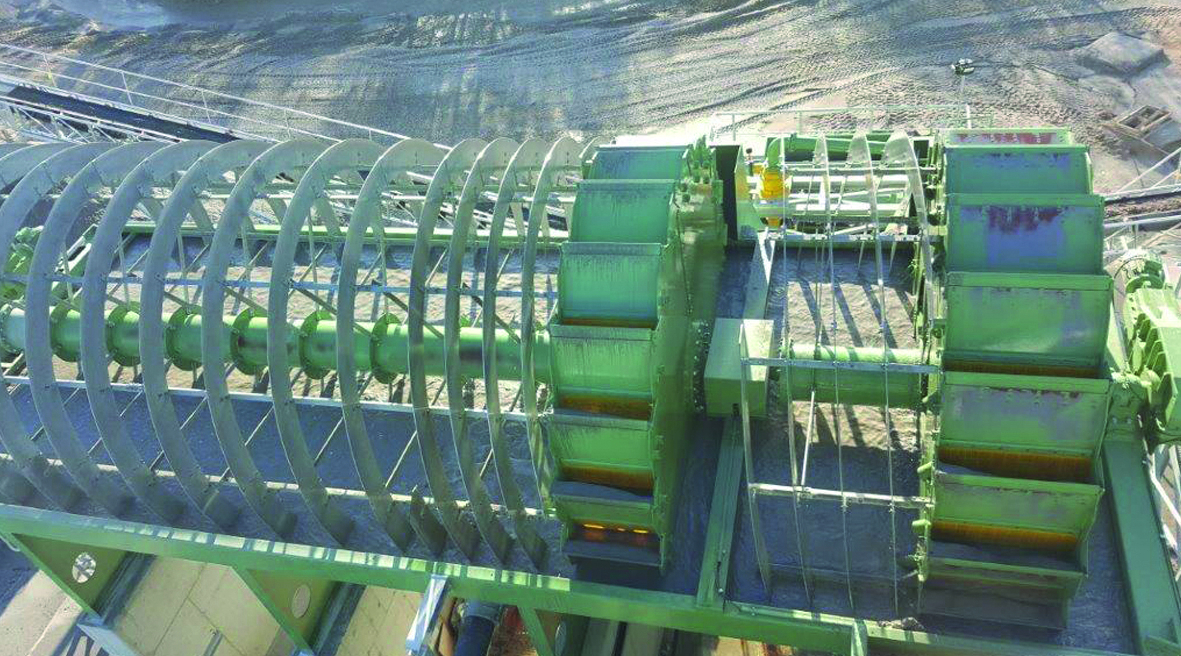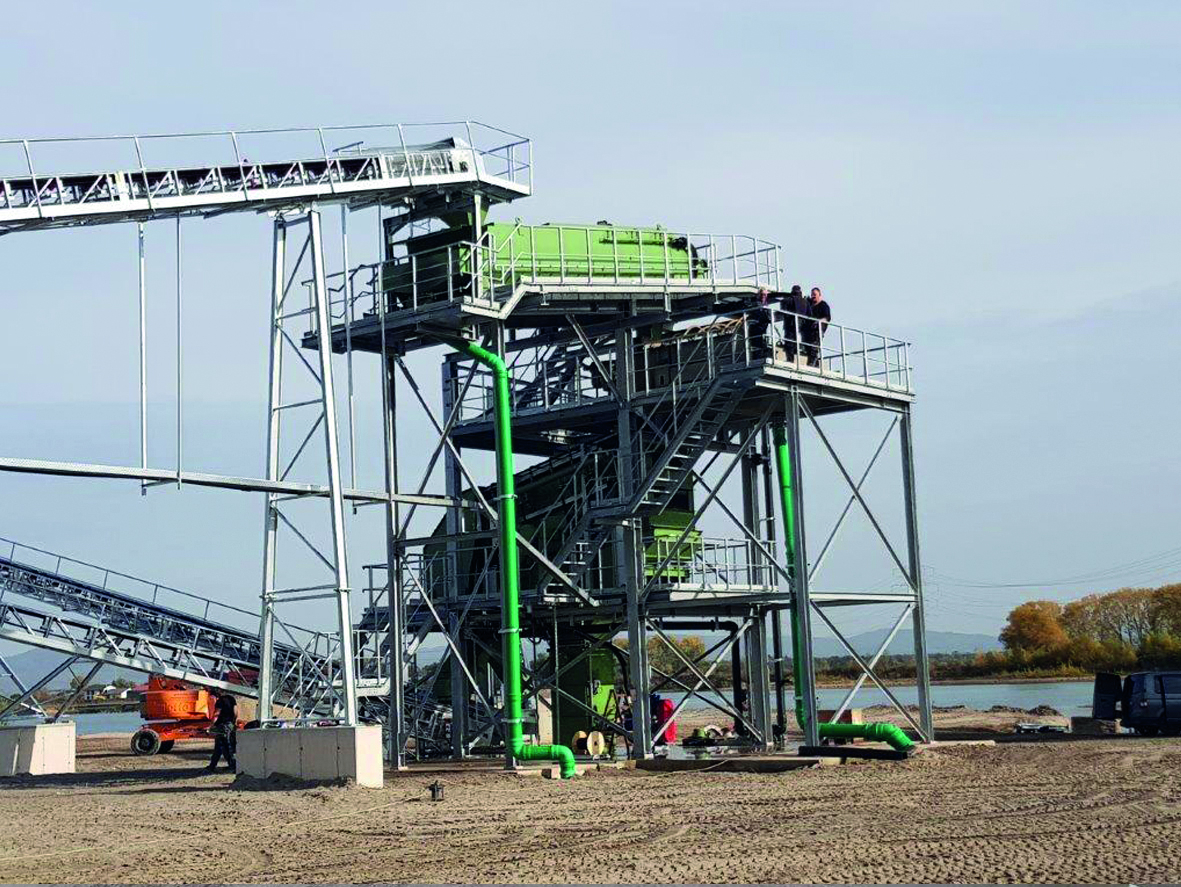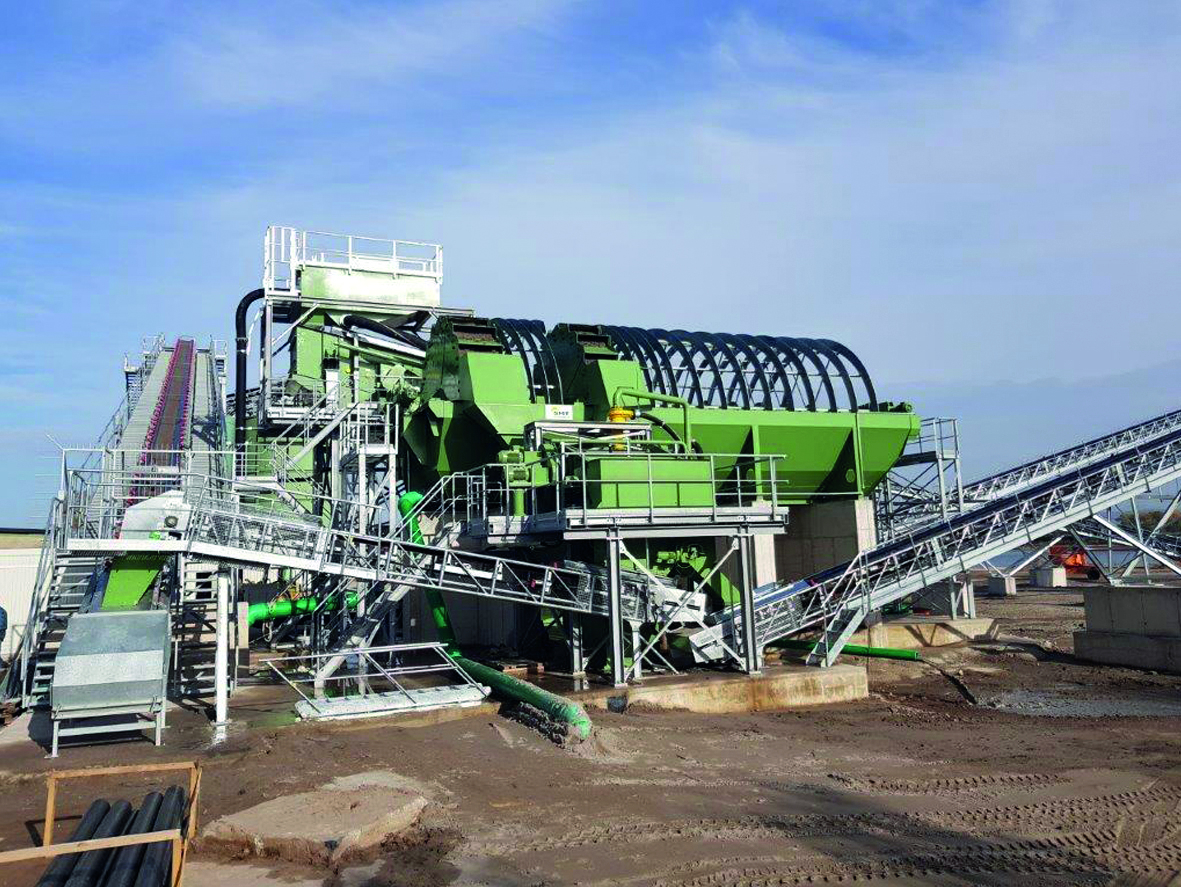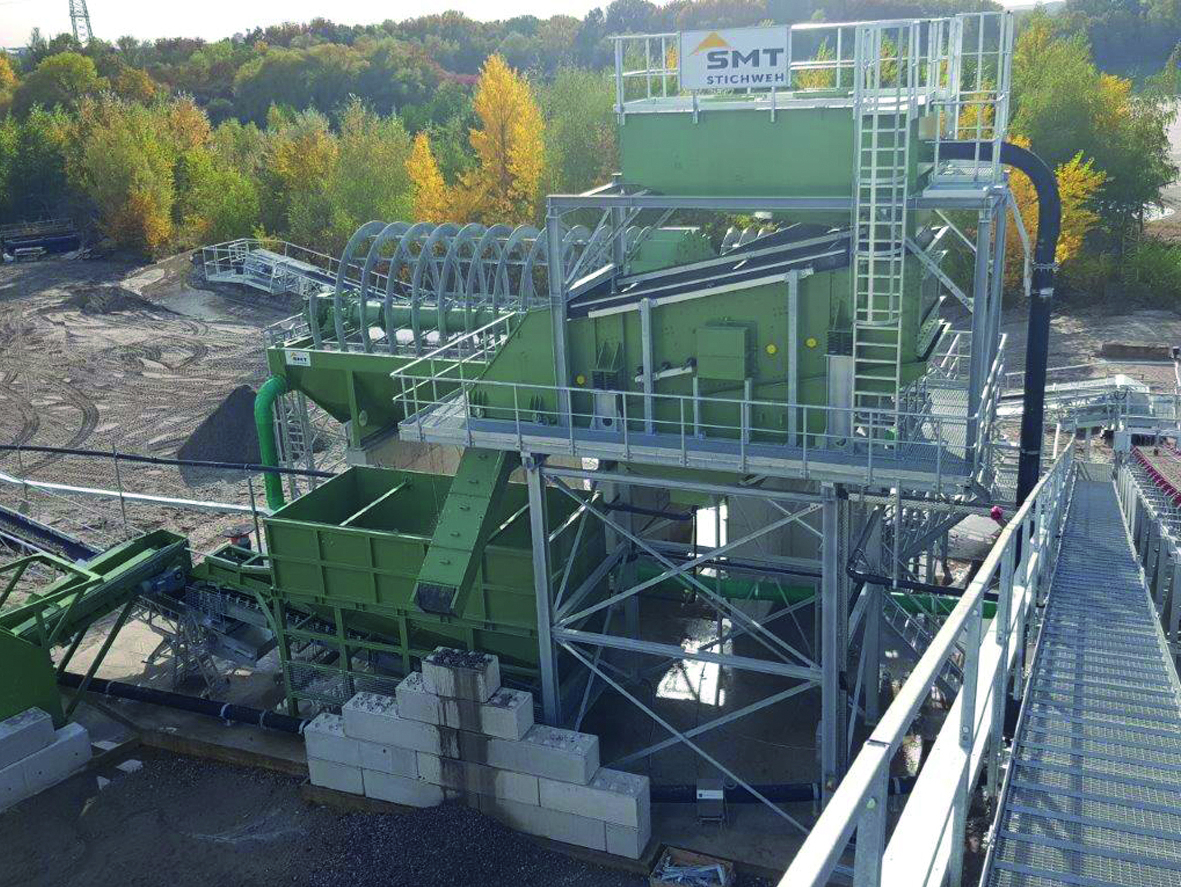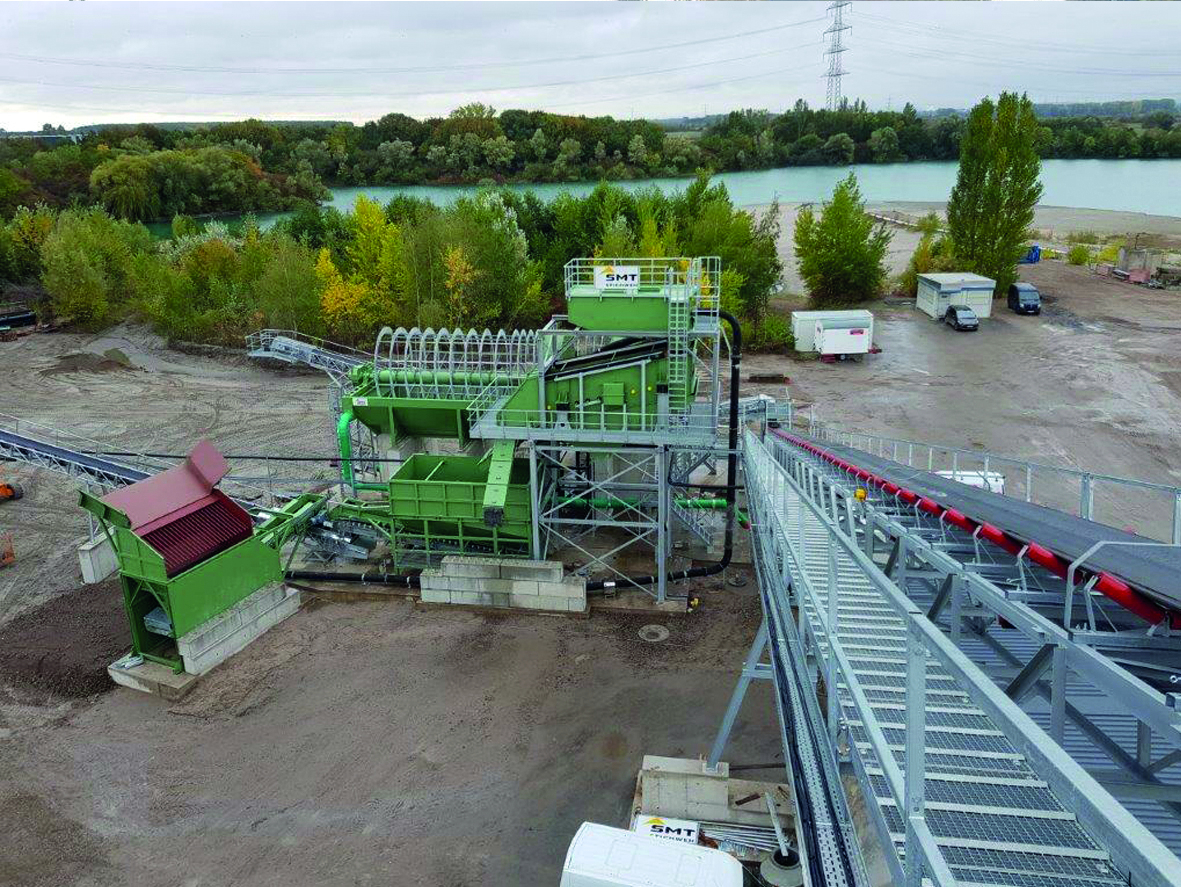 Requirement
The modernization of the conveying and processing technologies should make it possible to produce high-quality sand for the concrete industry as well as sand suitable for further uses. Higher throughput and more differentiated classification were among the requirements for the new solution. By setting up a consistently coordinated processing plant, STICHWEH has succeeded in meeting these requirements.
Among others, the following machines and components are used:
 
Impact box with suction dredger transfer
Screening machine VS 21/60/II and VS 15/50/III
Double bucket wheel type DSD 5011/09 BL 140 with automatic load-dependent speed control for 2 independent bucket wheel drives
Dewatering screening machine type GEb 21/40
Cyclone plant
Double shaft Log washer DSW 70 / 2100 / 6000
Fresh water pump on pontoon
  The sand fractions are each discharged via a bucket wheel outlet and fed and dewatered on a downstream dewatering screen GEB 21/40 with two individual screen tracks. The screen outlet for the fine sand 0 - 0.25 mm is equipped with an electrically adjustable flap and can thus feed the fine sand either to the separate discharge or to the sand 0 - 2 mm in order to be able to change the desired proportion in the range 0 - 0.25 mm. For the flap control, the data from an on-site geoscanner are evaluated and used. A pump is installed at the screen underflow of the dewatering screen, which conveys the screen underflow for fine sand recovery into a cyclone installed above the fine sand track. Here, the fine sands are also added to the material bed of the fine sand fraction. The cyclone overflow is discharged via an on-site wastewater pipe.
Successful in use
The modernization of the processing plant for Omlor was a complete success. STICHEWH also succeeded in implementing an efficient solution in terms of water management: a total of approx. 300 m3/h (100 m³/h sand processing and 200 m³/h gravel processing) of fresh water is required to process approx. 150 - 280 t/h of raw material. The fresh water is taken from the dredging lake and pumped to the consumers. The wastewater from the plant is returned to the settling ponds via an on-site pipeline.
Performance at a glance
Feed via suction dredger: approx. 1,250 m3/h mixture quantity
Throughput capacity: Average 250 t/h solids
---