2022 is a significant year for STICHWEH. With the stately number "1,000", the company from Lower Saxony records a new record for the demand-oriented extraction of sand and gravel and thus for the stone and earth industry.
Because on November 28, 2022, the thousandth STICHWEH bucket wheel went into operation. The anniversary bucket wheel went to North Rhine-Westphalia, where it is used by gravel pit operator Heinrich Schmitz GmbH for washing and dewatering raw materials and building materials that are important for the region. For Schmitz, it is the second STICHWEH solution for sand and gravel extraction, following a processing plant that has been operating successfully for several years. 
The conception, design and precise execution of the E 6514 H bucket wheel was carried out directly at the STICHWEH headquarters in Salzhemmendorf / Thüste, Lower Saxony, in accordance with the operator's requirements: in other words, a genuine "Made in Germany" solution.
Thus, bucket wheel no. 1,000 seamlessly joins the STICHWEH program of customized machines and plants for sand and gravel extraction for the world market: scrapers, bucket wheels and log washers, screening machines, jigs, pumps and cyclones as well as complete and special solutions.
"What makes the thousandth bucket wheel special is not just the impressive number "1,000" in the series of its 999 predecessors that have achieved great things worldwide. Our anniversary bucket wheel is a washing and dewatering bucket wheel in double bucket design with a diameter of 6.5 m, a wheel body width of 1,400 mm, a drive power of 18.5 kW", says Rolf Sürig, STICHWEH managing director about the record holder.  
In consistent further development of the program provided by STICHWEH for the stone and earth industry, the Lower Saxony company proves that high performance can be achieved with STICHWEH bucket wheels through modern design with low energy consumption.
can be achieved.
"When the first bucket wheel was launched in 1962, the World Cup was taking place, as it was this year. Brazil won the cup at that time. Today, the world is justifiably looking at the international event with concern – and not just for sustainability reasons. The question of how to extract sand and gravel as ecologically and economically efficiently as possible in the future is being addressed by STICHWEH", explains Managing Director Anja Gröhlich.
For several decades, STICHWEH bucket wheels have been convincing in the processing of sand and gravel compared to other solutions due to low operating costs, considerable energy savings and reduction of emissions. They are therefore among the operator favorites when it comes to economically and ecologically efficient processing of sand and gravel. 
The STICHWEH range of bailers includes:
Washing and dewatering bucket wheels
for suction dredgers up to 5000 m³/h mixture capacity and up to 8 m wheel diameter
for sand dewatering within a processing plant
for fine sand recovery from waste water
for sand classification
The STICHWEH efficiency booster:
washing and dewatering bucket wheels, also upgraded for service water recycling if required. This then saves up to 70% fresh water, which can be used for intensive washing, classifying and dewatering of heavily contaminated sand. The fresh water savings significantly reduce the amount of wastewater.
More info about our solutions: STICHWEH washing an dewatering Bucket Wheels
We are looking forward to your call
Insights: Transport and assembly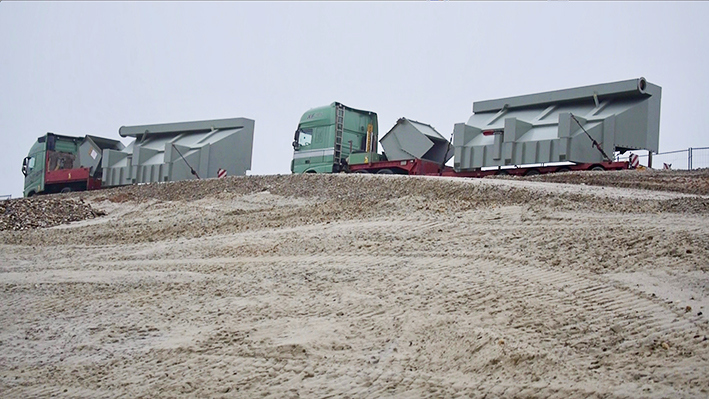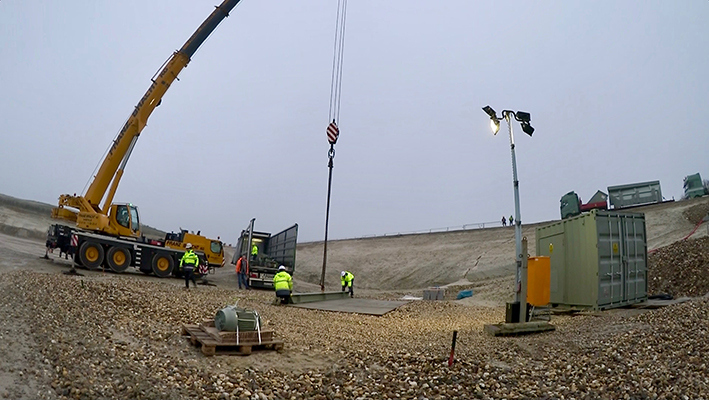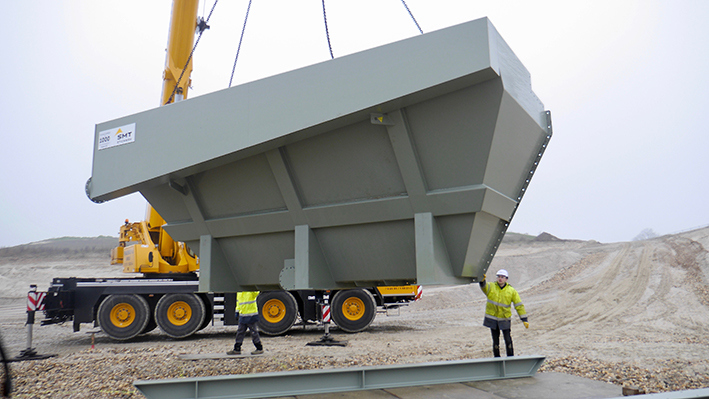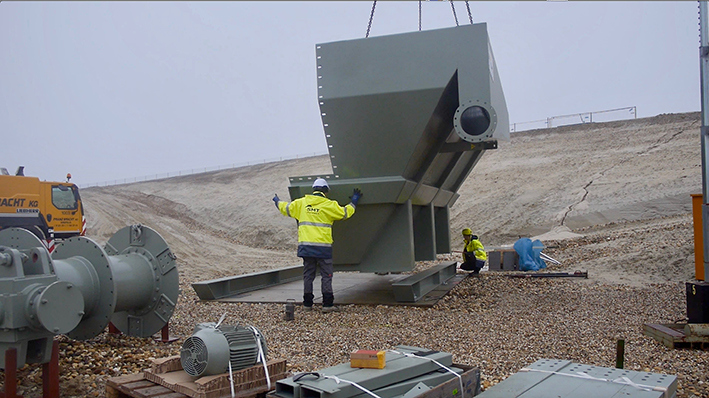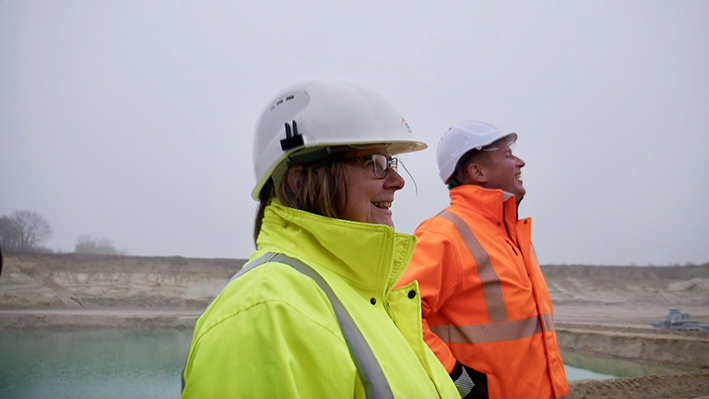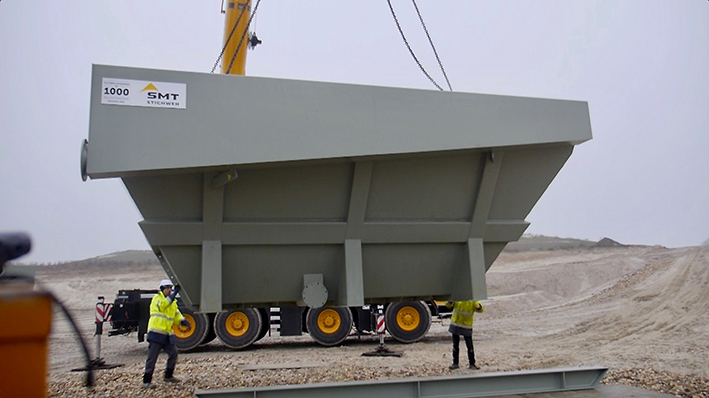 ---