This year's Girls and Boys Day took place on 27 April 2023. For four pupils from the KGS Salzhemmendorf, the KGS Gronau and the Schillergymnasium Hameln, it was the opportunity to take a look behind the scenes at STICHWEH. What is the daily routine like in a company that is known and recognised for plant technology and processing systems for the stone and earth industry? Curious, the four pupils, Theodor Pommerening (8th grade), Tim Lehnhoff (6th grade), Viola Neumann (8th grade) and Jan Kleiszmntat (10th grade), started their taster day at the company.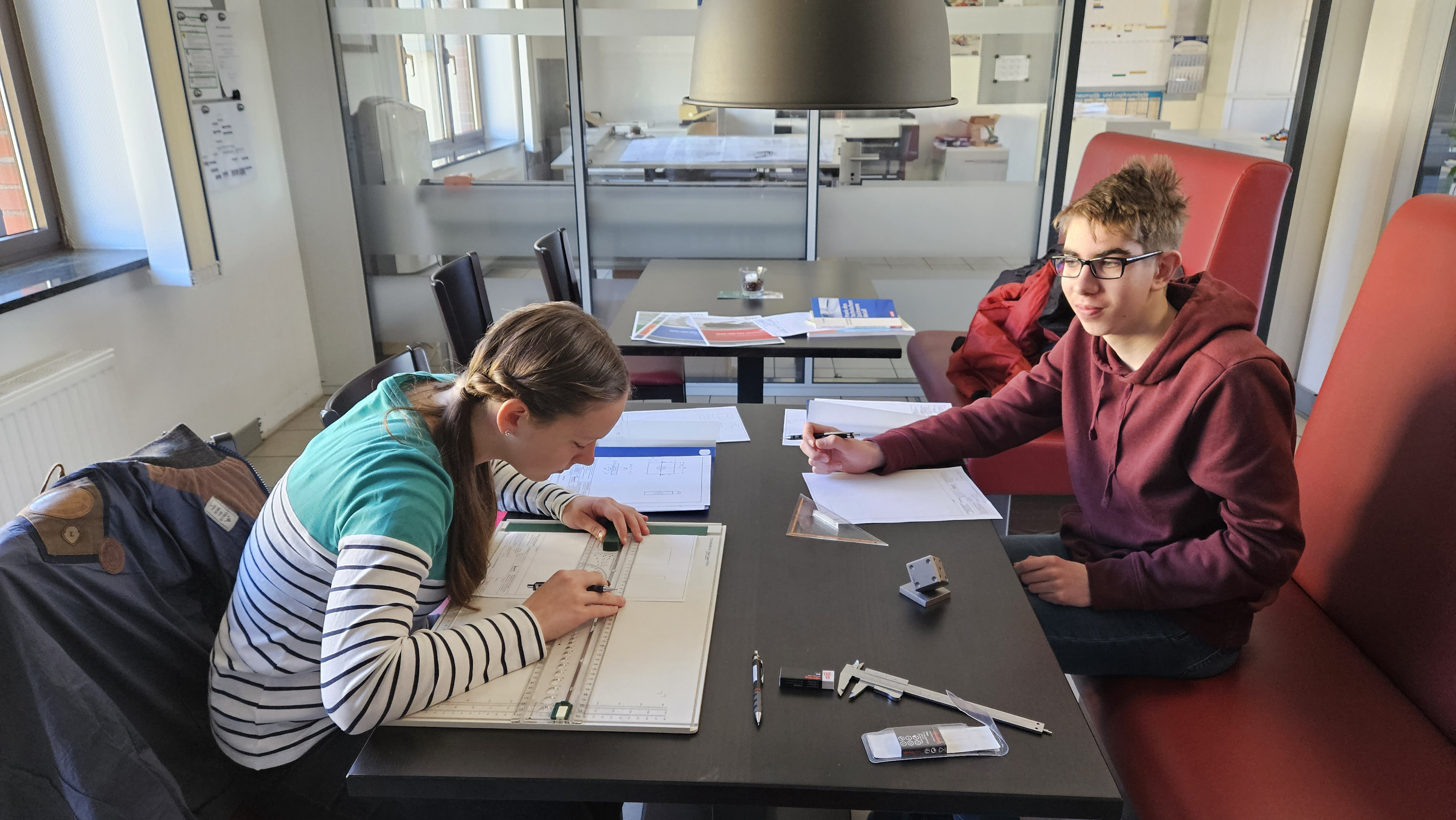 The day began punctually at 8 am with a tour of the company with Markus and Frauke. The students were then divided into groups and learned about metalworking - specifically welding, drilling and painting - and how to use CAD systems. The latter group also compensated for technical problems for the first time by making product drawings by hand sketch. After the obligatory breakfast break, one of the groups went on to the accounting department, while the other group was allowed to get to know CNC turning and milling.
The day continued with a presentation on the company and services of STICHWEH - including questions from the students. The day ended at lunchtime with a group photo, farewells and perhaps the desire of one or the other for a student internship or more ...
---