Task
The old system (sifting feed material through a screening machine and classifying sand via the upward current method) had become outdated and the intention was to replace it with a new and more compact preparation plant to mine the gravel deposits that still exist in the Büderich gravel plant. The Hülskens company, which is responsible for the extraction of sand and gravel at the Büderich gravel plant, opted for a STICHWEH preparation plant. Planning and supply of a semi-mobile preparation plant for sand and gravel, including, in particular:
a screening machine and bucket wheel for the classification of the individual fractions
a twin-shaft log washer for washing the gravel fraction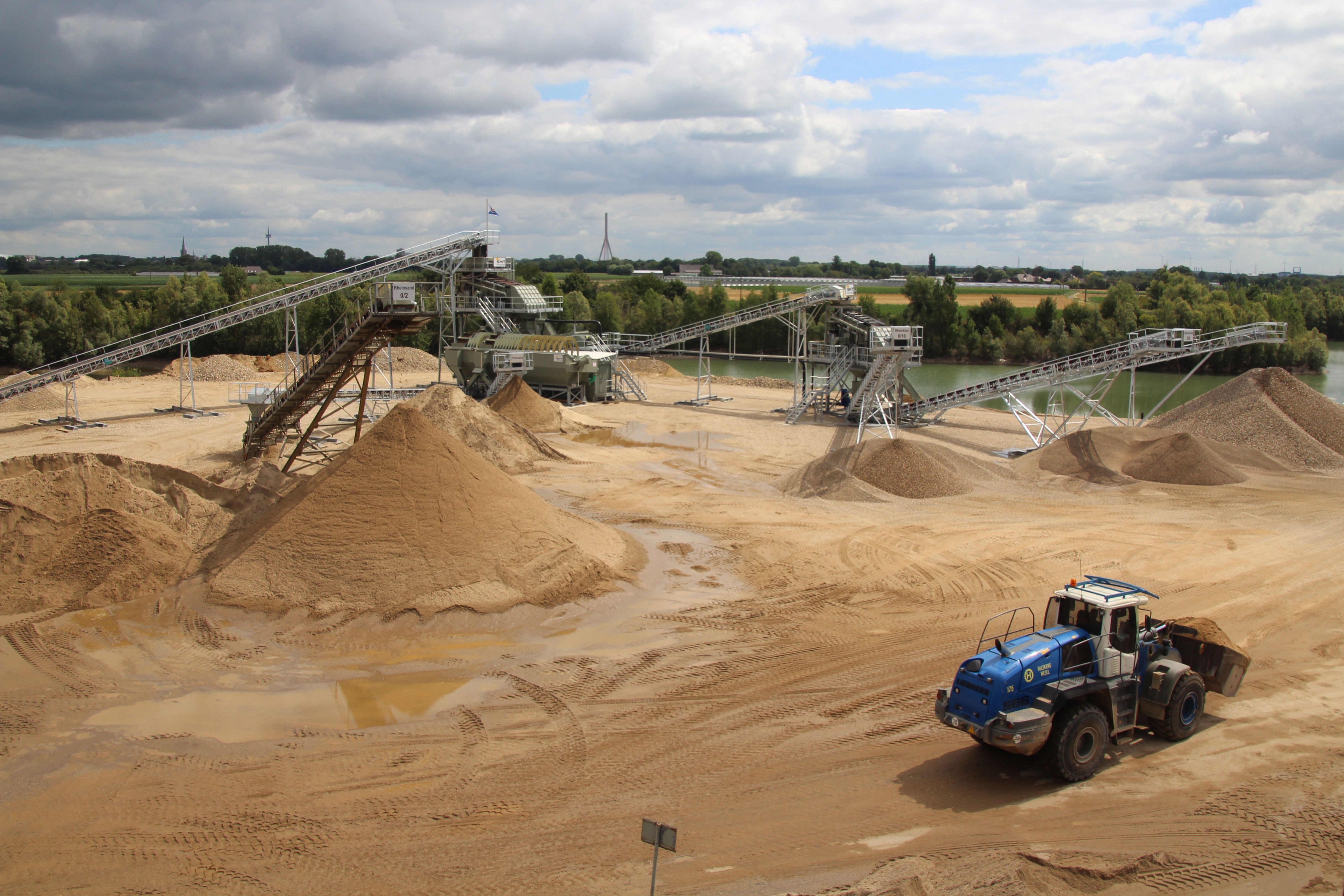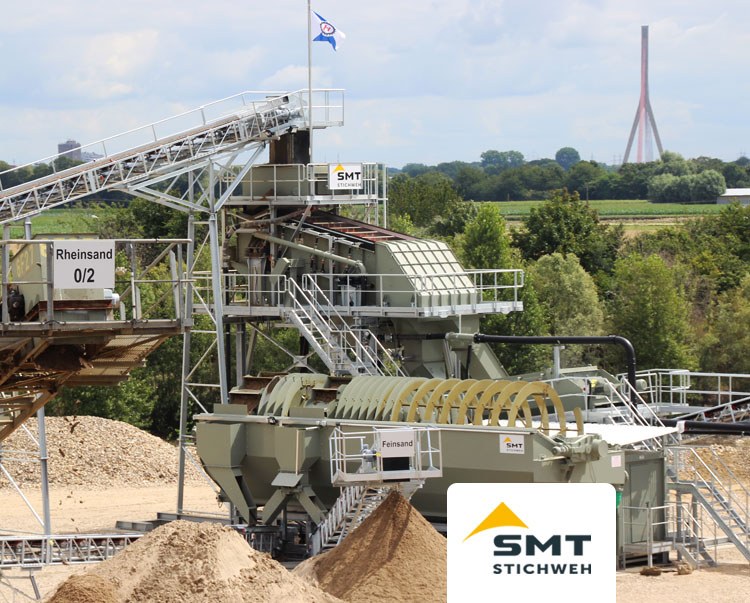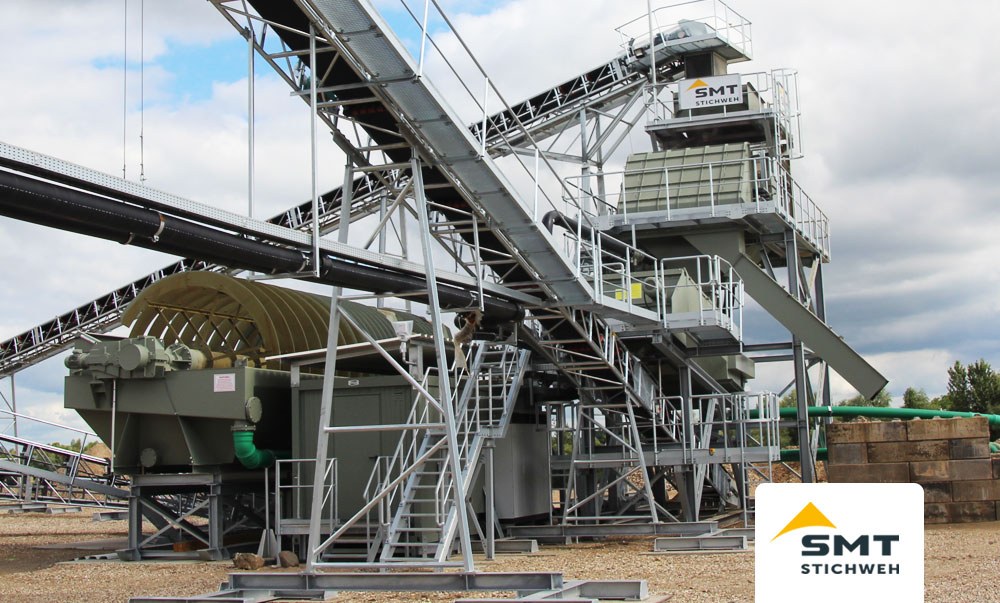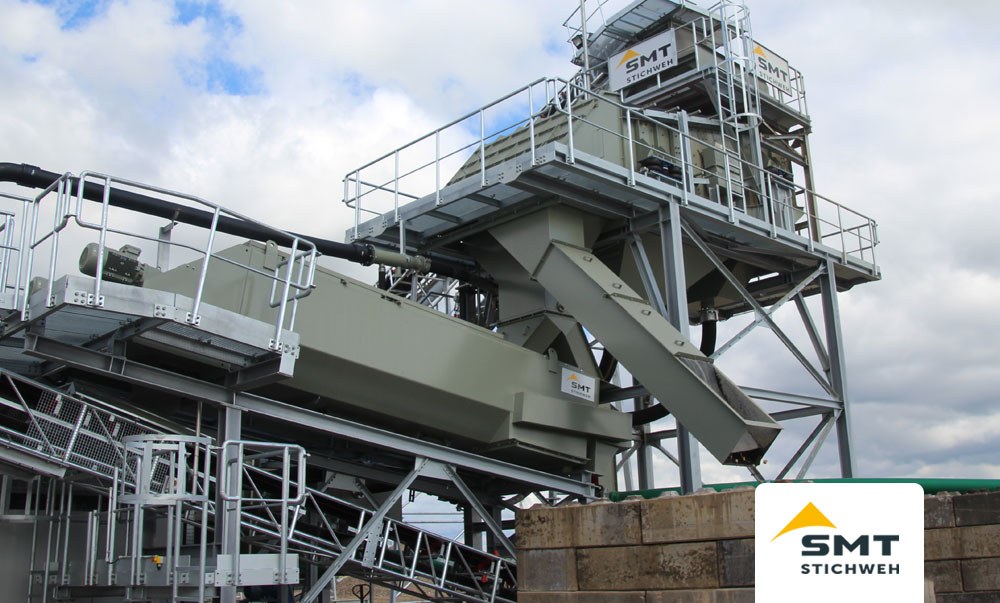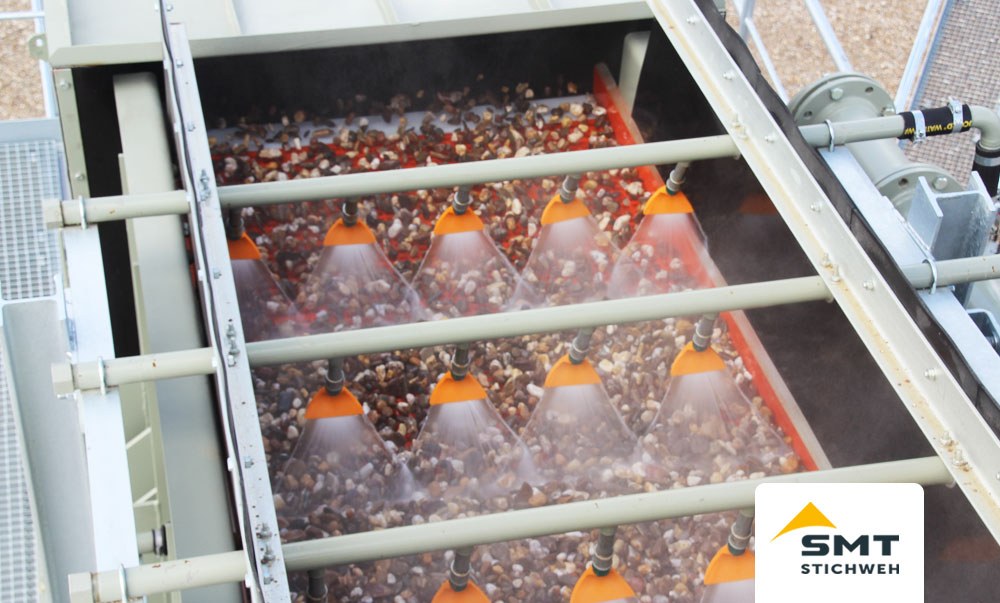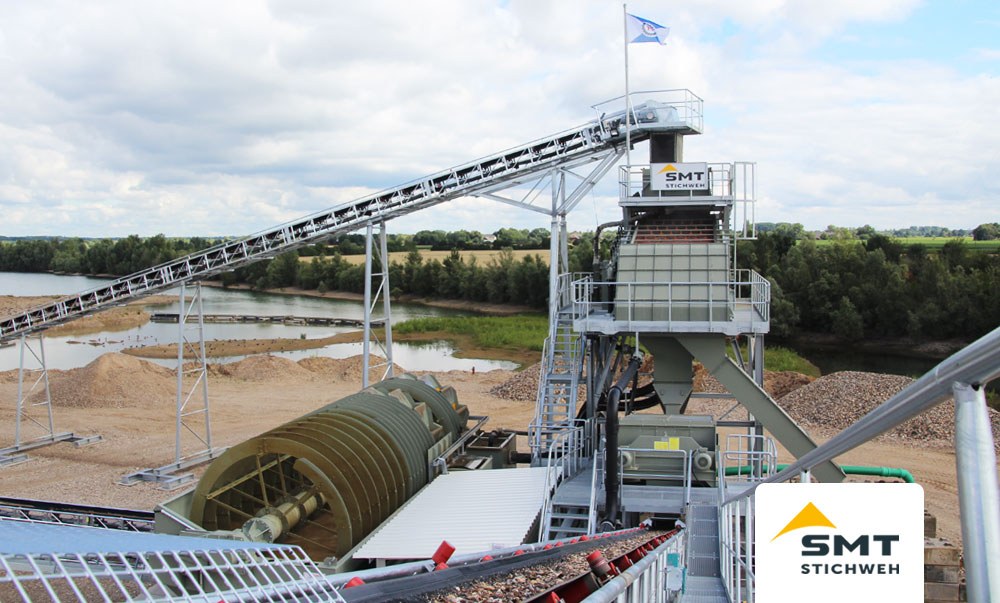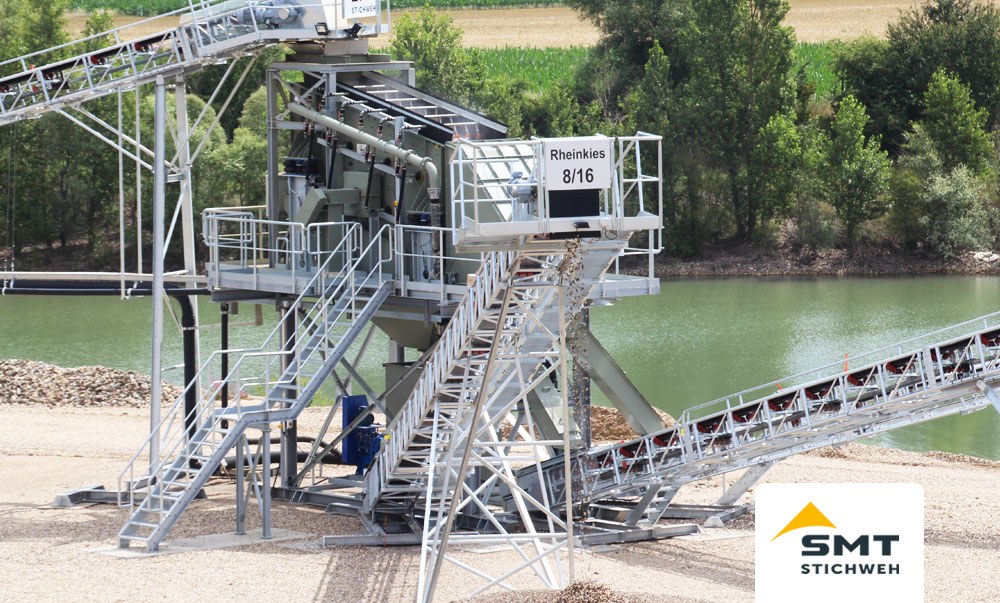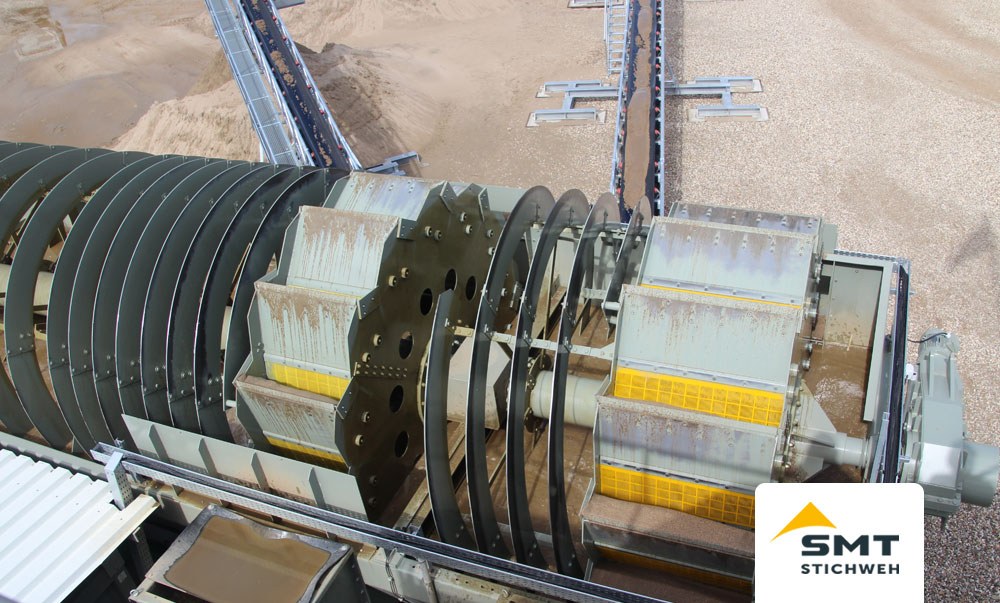 Requirement
Throughput quantity: 225 – 250 t/h
Target fine sand proportion in the sand end product 0 – 2 mm
Separation of coal and wood out of the grain size fractions
Fresh water conservation and energy saving
Successful in use
The STICHWEH semi-mobile preparation plant, with a throughput capacity of 225 – 250 t/h, is ready to roll for the best form of extraction and classification of sand and gravel. The perfect interaction of the following components, among others, ensures maximum efficiency:
VS 24/60/II scalping screen
3511/09 BL 120 double bucket wheel for the washing and dewatering of sand fractions
DSW 100/2100/6000 twin-shaft log washer for washing the gravel fraction
upward air flow in the floor for the elimination of wood and coal
VS 12/50/III classifying screening machine for the classification of the grain size fraction into 2 – 8 mm, 8 – 16 mm and 16 – 32 mm
water-recycling pump from the bucket wheel to the pre-washing channel (saves fresh water)
Performance at a glance
Recycled wash water is taken from the bucket wheel and sent via an armour-plated sludge pump, which is protected against wear, to the washing drum.  This procedure means that that fresh water is conserved and energy is saved because the fresh water pump has to send considerably less water at the appropriate pressure (approx. 2.5 bar at the nozzles) across a long pressure line from the slurry tank or excavation lake to the screening machines.
---