Task
For August Oppermann Kiesgewinnung und Vertriebs GmbH, the washing and dewatering of the water-sand mixture (0 - 2 mm) in the Northeim gravel plant in Lower Saxony is to be optimised, both in terms of efficiency and sustainability criteria.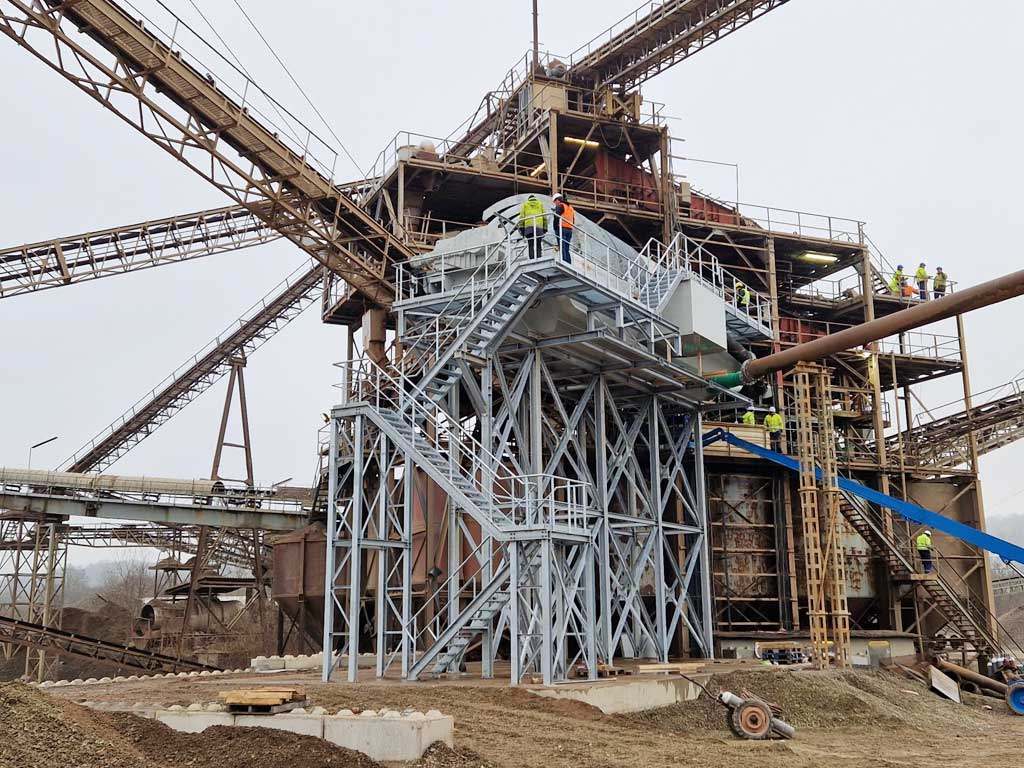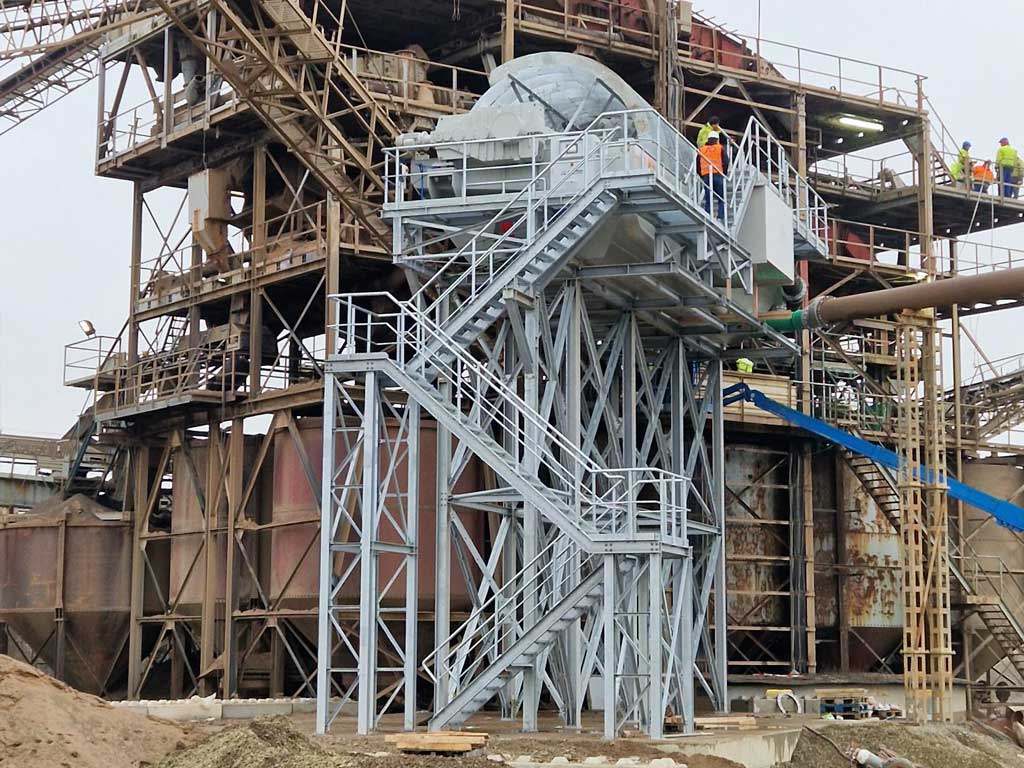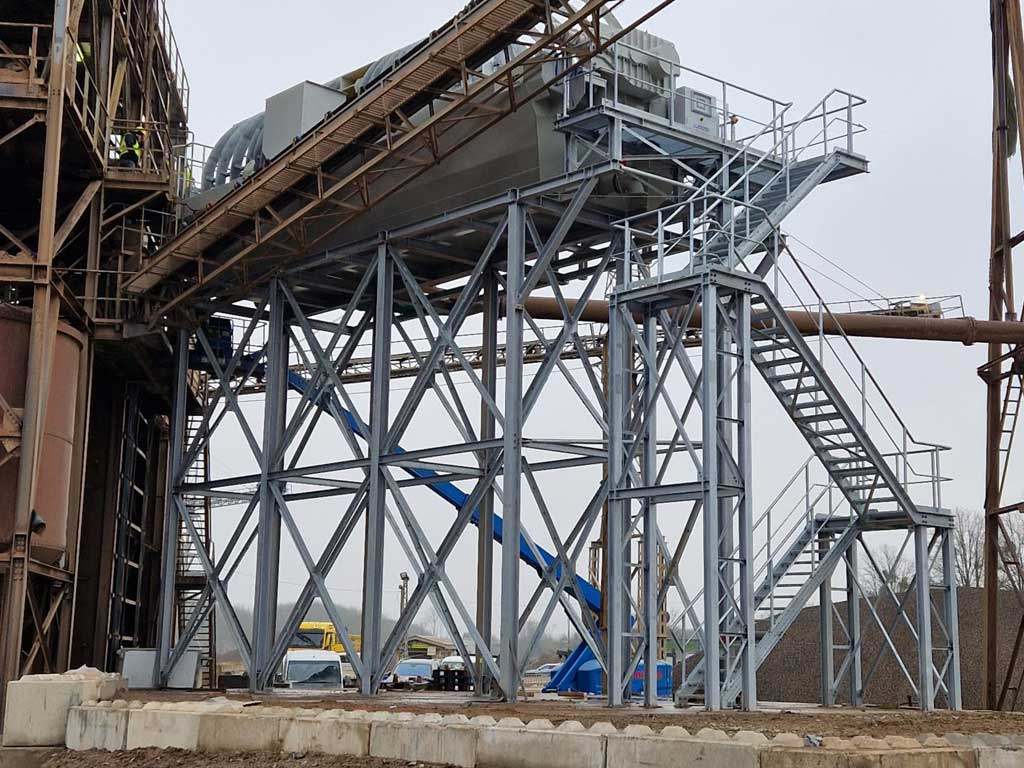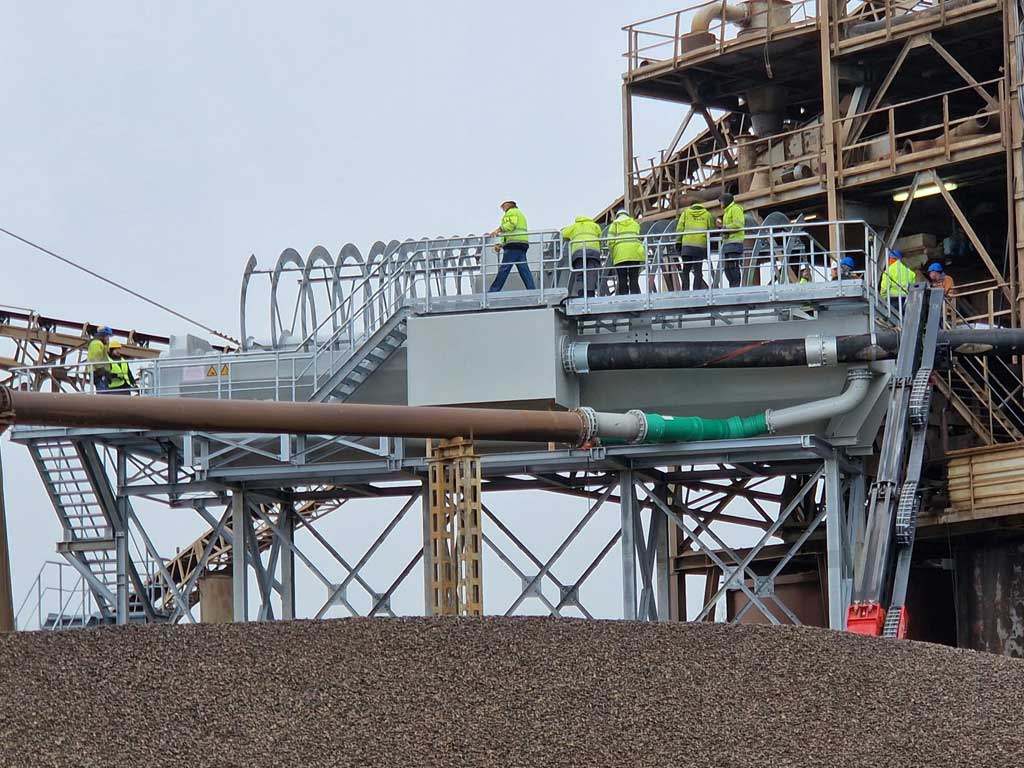 Requirement
Optimisation and modernisation of raw material extraction and processing
Energy and wear cost savings through modified processing technology
Development of an efficient alternative to pumps, cyclones, dewatering screens
Successful in use
STICHWEH washing and dewatering bucket wheel ES 4011 BL 120

Reduction from four large electric motors to one 15 kW motor
Reduction of power consumption for fine sand skimming to a quarter of the previous requirement
Increase in output from 80 - 100 tonnes of sand per hour
to approx. 175 tonnes per hour
at a water volume of max. 615 m³/h
Minimisation of raw material losses
Automatic control of the speed, adapted to the quantity supplied
Significant savings in energy costs
and reduction of CO2 emissions
Cost saving for wear parts
Performance at a glance
What Marcel Salimi, AO area manager Northeim and Rosdorf, is also particularly pleased about: "We are now not only saving several engines and their consumption and repair needs. It is also a huge relief that the replacement of the worn sand pumps, which was on the agenda twice a year with the old system, is no longer necessary. The spare parts alone cost around 10,000 euros per replacement, plus the costs for the plant shutdown during the repair and the necessary labour. Fortunately, all that is now a thing of the past."
More info on bucket wheels
Link: STICHWEH Bucket Wheels
---